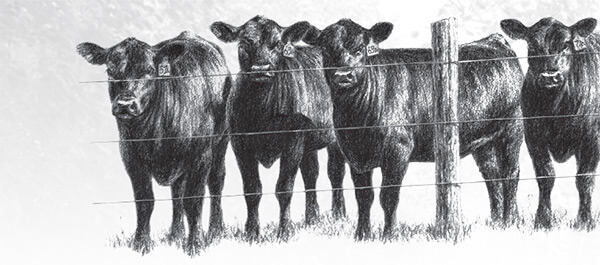 ---
Alabama Angus Association Annual Meeting and Banquet
April 15, 2016 * 7 PM
To be held this year at Stone Bridge Farms,
281 Co Rd 717 * Cullman 35055
Merial will provide the meal and product presentation along with our regular program.
---
-->
Alabama Angus Association Spring Sale
Spring Sale in Cullman on April 21, 2018
Cows /calf pairs, bred and open heifers, bred cows and bulls.
Contact Mike McGuire for more information.
Annual Meeting and Banquet
April 20, 2018
Stonebridge Farms
---
2017 Officers and Board of Directors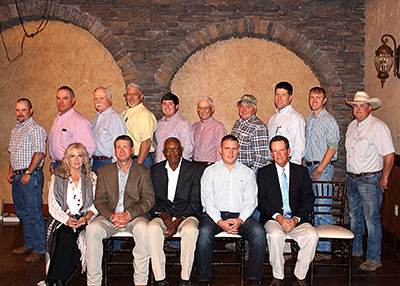 The 2017 Alabama Angus Association Officers and Board of Directors.
Seated from left are 2017 President-Jennifer Lee, Daviston; 1st Vice President-Chris Wisener, Arab; 2nd Vice President-Mr. J.B. Turner, Harvest; Treasurer- Cobie Rutherford, Starksville; Executive Secretary-Mike McGuire, Waverly; and the vacant seat in honor to the late Tim West, 2016 President.
Directors standing from left are Michael Rorex, Bridgeport, AL; Randy Crowell, Elrod, AL; Richard Dyar, Crossville, AL; Len Colvin, Bridgeport, AL; Jay Howard, Oxford, AL; David Osborn, Athens, AL; Robert Williams, Section, AL; Rob Adams, Union Springs, AL; Zane Troxtel, Geraldine, AL; and Craig Bryson, Titus, AL.
Photo by Mark Sims, American Angus Association.
---
Hosted By Angus Media
Web Design